Christmas in Reunion Gap: Prequel to Reunion Gap series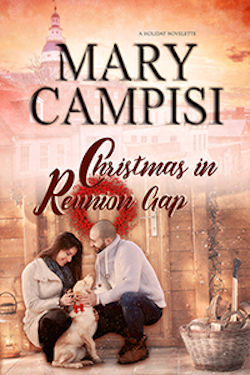 Book 0: Reunion Gap
Christmas is coming to Reunion Gap in this charming holiday novelette, prequel to Reunion Gap series.
Nicki Gallagher doesn't believe in Christmas, small towns, or relationships that aren't about
business. She's a city girl with big dreams that include prestige and money—and lots of both.
But when a forced sabbatical from her job lands her in Reunion Gap during the Christmas
holidays, will she open her eyes and her heart to what she's been missing?
Jameson Price left city life behind to regain his focus on what really mattered in life—family
and relationships. Now he's back in Reunion Gap where the pace is slower and life is less
complicated. Just the way he likes it.
Until Jameson meets Nicki Gallagher.
Will she make his life impossible, or will he find a way to show her how rich the simple life
can be?
Stay tuned!
If you enjoyed reading this small-town Christmas novelette, you won't want to miss Strangers
Like Us, Book One of the Reunion Gap series.