Charles Blacksworth's lost letters have been found beneath a mattress, five years after his death.
But Charles also made audio recordings, just in case the letters were lost.
Both items have been found, and now the letters to Gloria, Christine, Lily, Harry, and Miriam can be read and heard, for the first time.
Today's letter is addressed to Miriam, the final letter of five.
Click here to view the introduction and the final letter in video form...
.
Latest Release
A Family Affair: The Secret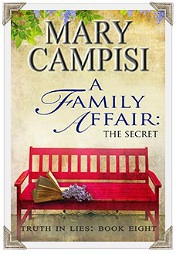 For more information, click here.
Now Available
Coming Soon:
A Family Affair: The Wish
For more information, click here.
Most Recent Articles
Click play to view Charles's letter to Miriam. It's best viewed in "full screen" mode. Did you enjoy Don's narration as Charles Blacksworth? Then we think you'd enjoy the audiobooks he's recorded for Mary… Buy the Betrayed Trilogy Audiobook: Buy A Family Affair:...
Read More