The Latest from Mary
A Family Affair: The List
Truth in Lies: Book 20
Can her free-spirited ways fit into his plan?
Radford Keller is a successful businessman who sees life as a corporation. He's guided by structure, facts, and deadlines. He has no time or interest in concepts like serendipity, destiny, or ever-after. In fact, he doesn't believe they exist.
Marisela Ricci is a talented, kind-hearted free spirit with an unfortunate past that's left her filled with self-doubt and an inability to commit to long term or anything resembling a plan. And relationships? Too much hurt, too much exposure. Not happening. Ever.
They're from different worlds but they share one very strong common interest—Radford's Aunt Lina.
Lina Keller has lived in the small town of Magdalena, New York, for over fifty years but she's known her share of heartache, loss, and the repercussions of not taking a chance. That's why she's determined that the two people who mean the most to her—her city-boy nephew and the woman who's like a daughter to her—don't experience those same mistakes. She devises a twenty-one-day list that will force them to work together, develop new skills, and maybe learn about each other. Will they want to do it? Of course not. Will they do it for her? Absolutely.
And perhaps what they'll discover along the way will change how they view each other, the world, and their take on commitment and happily-ever-after. What happens when the twenty-one-day list is completed? Well, that depends on them, with a little help from the residents of Magdalena…
What's Coming:
Pretenders Like Us
Reunion Gap, Book 6
He's not who he says he is…but neither is she…
Preorder Now!
Buy From Me
Looking to buy your books direct from me? Check out my shop on the site.
From The Blog
June 10, 2021
I dedicated A Family Affair: The List to my mom, the woman who gave me life and helped shape me into the person I am—my mother. (Read the complete dedication below.)...
This website uses cookies for a better browsing experiencem, to provide certain media, and to analyze site traffic (anonymous IPs) to improve site performance. Find out more about how cookies are used on this site and how you can manage cookies in your browser by reading the Cookie Policy.
Cookie settings
Below you can choose which kind of cookies you allow on this website. Click on the "Save cookie settings" button to apply your choice.
FunctionalOur website uses functional cookies. These cookies are necessary to let our website work.
AnalyticalOur website uses analytical cookies to make it possible to analyze our website and optimize for the purpose of a.o. the usability.
Social mediaOur website places social media cookies to show you 3rd party content like YouTube and FaceBook. These cookies may track your personal data.
AdvertisingOur website places advertising cookies to show you 3rd party advertisements based on your interests. These cookies may track your personal data.
OtherOur website places 3rd party cookies from other 3rd party services which aren't Analytical, Social media or Advertising.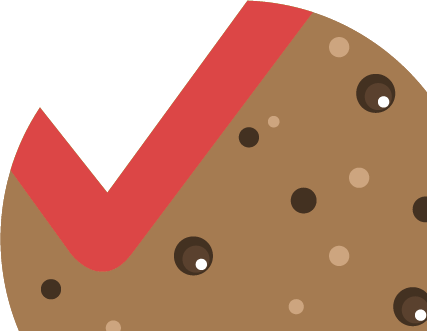 This content is blocked. Accept cookies to view the content.