Suggested Reading Order
Finally! A reading order that blends the Truth in Lies and That Second Chance series.
I've talked to many readers who don't understand how the series fit together. It only seemed appropriate that I explain:
I was so excited about sending characters from That Second Chance series to Magdalena in Truth in Lies, that I didn't think about the order in which they should appear or how it might confuse readers and make them skip the experience altogether...
...But a few conversations with my engineer-brained husband made me realize that a suggested reading order was necessary.
So click on the picture to see the list and print if you want.
Happy Reading, and I'll see you in Magdalena!
Mary
.
Latest Release:
A Family Affair: The Gift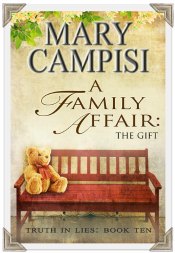 For more information, click here.
Now available:
A Family Affair: The Wish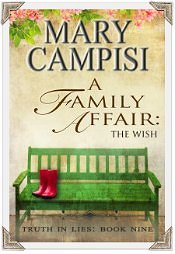 For more information, click here.
Coming Soon:
A Family Affair: The Weddings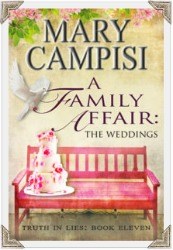 For more information, click here.
Most Recent Articles

I wrote NOT YOUR EVERYDAY HOUSEWIFE from the trenches. If you've been there, you'll know what I'm talking about….does the word teenager make you shudder? My husband and I blended our families, his two, my three. At one point, we had four teenagers in the house. Four of them were girls. Can you say estrogen? There were a few years with three in college at the same time. My husband could give lessons on filling out FAFSA forms. With the blended family, came the exes. Some play nice, some are like my ex-husband. Ahem. Enough said. Mix in the visit from my mother where she tripped over her suitcase and fell into the door—the night before she was heading to California to stay with my brothers. I drove her to the ER at 3:00 a.m. where the doctor loaded her up with pain meds and said she'd broken her humerus. She spent the next month sleeping on the recliner in our living room with me on the couch. Two months later, after several trips to the physical therapist, my oldest brother flew in to escort her to California. Suitcases are now prohibited in her room. The night my mother fell into the door was also the night my middle daughter suffered a high fever...
Read More