Charles Blacksworth's lost letters have been found beneath a mattress, five years after his death.
But Charles also made audio recordings, just in case the letters were lost.
Both items have been found, and now the letters to Gloria, Christine, Lily, Harry, and Miriam can be read and heard, for the first time.
Today's letter is addressed to Miriam, the final letter of five.
Click here to view the introduction and the final letter in video form...
.
Latest Release:
A Family Affair: Christmas - Audio
For more information, click here.
Now available:
A Family Affair: The Wish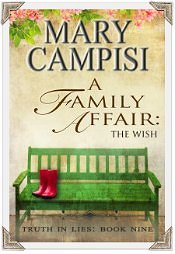 For more information, click here.
Coming Soon:
A Family Affair: The Gift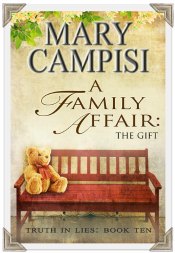 For more information, click here.
Most Recent Articles
If you're interested in the recipe, it is as follows. The yield is anywhere from 4-5 dozen, depending upon the size of the pizzelles used. Ingredients: 6 eggs, beaten 1 1/2 cups (288g) granulated sugar 1 cup (220g) margarine, cooled (must be cooled) 2 tablespoons (30ml) vanilla extract (or anise) 3 1/2 cups (348g) all-purpose flour, sifted 4 teaspoons (15g) baking powder Directions: Gradually beat sugar into eggs in a large mixing bowl. Add margarine and vanilla; beat until smooth. In a separate bowl, sift flour and baking powder. Gradually add to sugar mixture, mixing well after each addition. Drop by spoonful onto center of hot pizzelle iron. (If pizzelle iron is not nonstick, it will require a light brush of oil.) Bake for 22 seconds or until mixture no longer steams. Remove pizzelle with a fork onto a wire rack or wax paper to cool. Pop stores the cooled pizzelles in a shoe box lined with paper towels. His son, Tony, sends Pop plenty of new sneakers so there are always pizzelle boxes! Here's a link to buy the pizzelle iron Mary...
Read More