Excerpt - A Family Affair: Christmas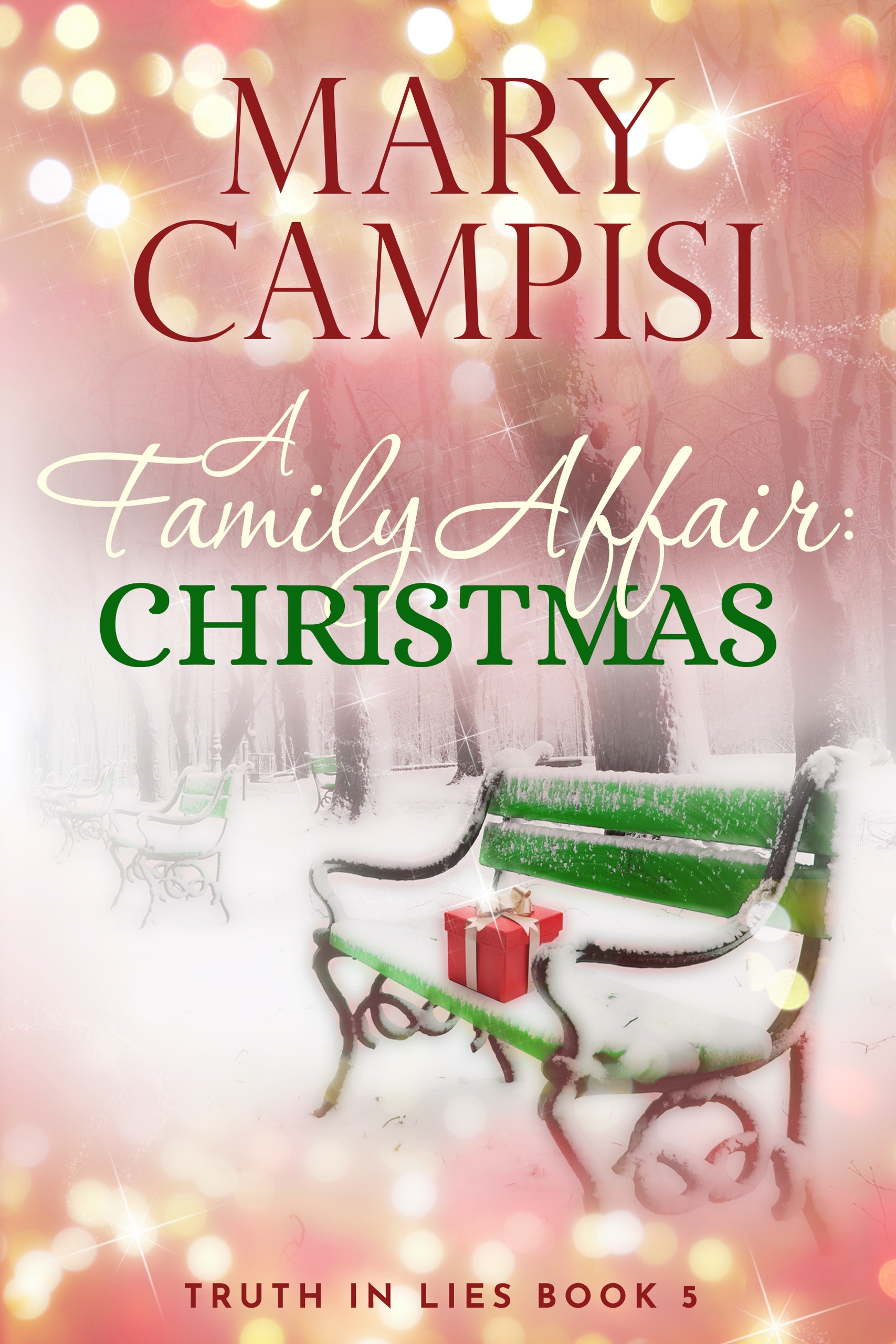 Book 5: Truth in Lies
"Wave to him, Uncle Harry." She kept her gaze fixed on the star-sprinkled sky. "Hi, Daddy. Can you see us? We're making angels like you showed me. Uncle Harry didn't know how, but I showed him. Can you see the snow? It's crunchy and it tastes so good." She giggled. "Your snow always tasted like peanut butter and jelly, but mine tastes like coconut and Lizzie's tastes like strawberries." She paused and her voice dipped. "And Uncle Harry said his tasted like joy, but I don't know what that tastes like. We're going to make lots and lots of angels because you said there weren't enough on this earth."
Harry squeezed his eyes shut to keep what felt an awful lot like damn tears from slipping out. Lily could make him choke up with a word, a look, hell, a hug could do it, and if he didn't shut it down, the tears would sprout faster than a sprinkler.
"Uncle Harry and Aunt Greta are having a big Christmas Eve party at their house. Uh-huh. Lots of people are coming. I don't think you know all of them, but you do know lots. I'm going to be there, so is Mom, and Nate and Christine." She paused, "And Anna, and Pop, and—" She paused a few seconds, then asked, "Who else is invited to your Christmas party, Uncle Harry? I want to tell Dad."
"Gina!" Lizzie shouted from a few feet away. "And her husband!"
"Right." Lily's voice filled with excitement. "Gina and Ben Reed and the baby in her belly."
Harry tried to block out the chatter, but part of him wanted to know what she found to say to Charlie. Pop talked to a dead wife, Lily talked to a dead father; did the whole town talk to dead people? Well, he knew one person who didn't. Harry Blacksworth.