A Family Affair: The Homecoming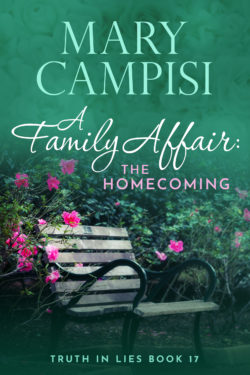 Book 17: Truth in Lies
Delilah O'Reilly and Nicholas Borado fell in love, married and planned to spend a life together full of dreams, joy, and endless possibilities.
Until lies and betrayal tore them apart.
Six years later, they'll meet up again in a most unlikely place—Magdalena, New York, Delilah's hometown. Hurt and accusations will resurface, but they won't stop the sparks from flying, or the town from wondering about this couple's secret past…wondering too if Delilah and Nick might just have a chance for a future together…
Stay tuned as we get ready to head back to Magdalena, where family is always about more than blood.